Description
Anti-smashing Steel Toe Cap:The composite toe shoes for men made with a standard ,it is indestructible and durable. The steel toe cap protects your toes from impact and compression, and larger steel toe cap makes your toes breath and spread out, it allows room to move and flex, preventing pinching when the foot is hyper-flexed.
Puncture Resistant Kevlar Sole:Mens safety work shoes with lightweight Kevlar-midsole are designed to protect your feet from being punctured by sharp objects like nails, steel bar, thorns.
Lightweight & Breathable: The synthetic upper and textile lining make these steel toe work shoes for men comfortable and breathable. With these athletic work shoes ,your feet will stay as fresh as you feel on the outside, no matter the season.
Non-slip Outsole:Steel toe sneakers are made of high-quality EVA outsoles that are wear resistant and provide slip-resistance and traction on various surfaces.
Applicable: The men's work & safety footwear are great for those working on power industry, construction,kitchen,auto manufacturing, and machine manufacturing. They can also be used in daily life.
WHY CHOOSE TEENRO?



Excellent material: The work shoes is made of premium materials, finished with steel toe cap and steel midsole, breathable and lightweight vamp fabric to ensure less weight & breathable. 

Waterproof material and mesh upper with waterproof membrane.

The all-in-one solution to work shoes that provide the perfect blend of comfort, style, and protection. Be equipped with maximum impact protection while matching your favorite outfit on style! 🔥🔥It's the best gift for your friends!🔥🔥
Protective steel toe cap: We specially insert steel sheet into the toe cap for enhanced protection, with durable steel toe cap, your feet will stay unhurt even if they are exposed to unexpected falling of heavy objects
Protective steel midsole: Safety shoes with steel-midsole is build to protect feet from being punctured by sharp objects like nails, steel bar
Wear-resisting: Comes with wearable and water-resistance rubber outsole, the steel toe sneaker is perfect for stepping on a wide variety of surfaces, delivers all-day comfort and makes you walking stable and comfortable
Widely-use: Perfect for construction site, exploitation site, forging workshop or manufacture use. In the tough working environment, our steel toe shoes are guaranteed to be comfortable, durable and safe, it can also work as hiking shoes for outdoor use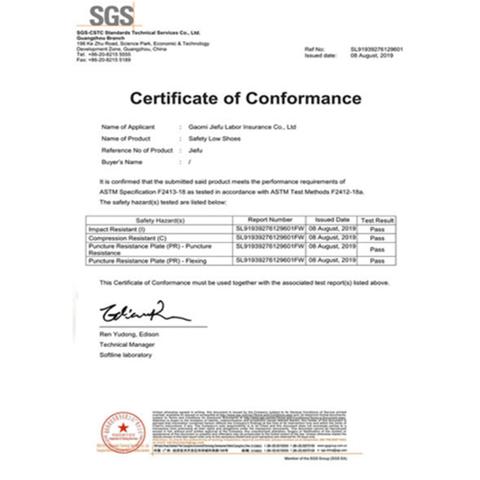 Packing Includes: 
1 x TEENRO fashion steel toe boots
>> Sold ONLY at TEENRO.com <<
>> Get This High-Quality Fashion Steel Toe Boots NOW! <<
Shoes Men's women's sizes
Please note: Before placing an order, according to the size of the shoes you are wearing, buy the right size for you to avoid the shoes not being worn due to sizing .
1. Men's normal size purchase
2. For women, please check the table and buy according to the EU size, we recommend to choose 0.5 size bigger and select the corresponding size on the ordering page.
Teenro shoes/boots fit true to size for most feet. If you have extra wide feet, we recommend buying the next half size up.
MEN'S / WOMEN'S FOOTWEAR

US Men's

US Women's

IN

CM

5.5

6.5

36

9.06

23

6

7

37

9.25

23.5

6.5

7.5

37.5

9.45

24

7

8

38

9.65

24.5

7.5

8.5

39

9.84

25

8

9

40

10.04

25.5

8.5

9.5

40.5

10.24

26

9

10

41

10.43

26.5

9.5

10.5

42

10.63

27

10

11

43

10.83

27.5

10.5

11.5

43.5

11.02

28

11

12

44

11.22

28.5

11.5

12.5

45

11.42

29

12

13

46

11.61

29.5

13

14

47

12.01

30.5

14

15

48

12.4

31.5
DOESN'T FIT?
If it doesn't fit, return it within 30 days, as long as it's unworn, unwashed and unaltered.
Teenro Work Safety Shoes for Steel Toe Shoes Construction Working Shoes | ABL00711