Warehouse staff have to be on their feet for sustained periods of time, lifting, bending and carrying, so the choice of their work shoes is critical. It's not something to be taken lightly. Picking the right shoes for the job is important both for safety, as well as for comfort. With that in mind, here is some advice for warehouse staff looking for the best work shoes for their job.
The first priority, of course, should be safety. The warehouse environment can be dangerous, with pallets, machinery, steps and heavy items needing to be consistently maneuvered. There is a higher risk of slips and trips, so non-slip, protective footwear is essential. Look for shoes with additional ankle support, as well as features such as an impact-absorbing heel and good grip sole. Steel-toed safety boots are a good choice, ideally ones that are lightweight and breathable. They're not the most fashionable but they're usually worth it for added safety.
Comfort is also essential. Look for breathable upper and lined shoe finishes, as moisture build-up can become an issue over time. Well-padded insoles are a must, and Ergonomic cushioning works wonders for those long shifts. Consider shoes with double stitching for extra durability and cushioning, as well as wide toe boxes and adjustable lacing for maximum adjustability.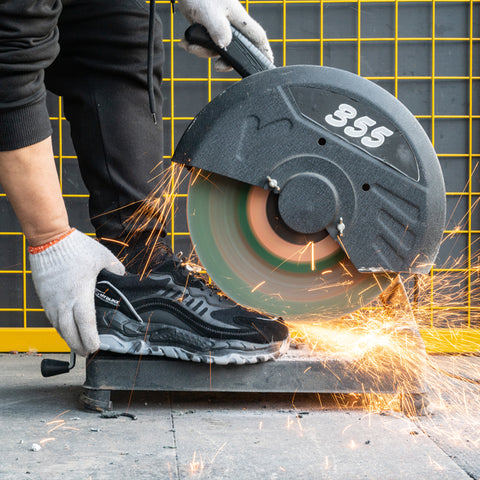 The range of work-specific shoes available is impressive. They come in a variety of styles, colors and sizes, so you should be able to find a pair that fits your job and your feet. Don't be afraid to spend a bit more money on them, as with this kind of footwear, it is worth it for the improvement in comfort and safety. It is also a good idea to replace your work shoes regularly, around every six months or so, to ensure that they remain in tip-top condition.
In conclusion, when it comes to choosing work shoes for a warehouse job, they should be chosen carefully, focusing on both protection and comfort. Safety-enhancing features should be taken into consideration, as should a shoe's breathability, durability and adjustability. Investing in a quality pair of work shoes will not only protect warehouse staff in their daily tasks, but make their shifts easier to cope with too