I have often heard that work shoe mens have rubber soles and PU soles, but what is the oxford sole? What are the advantages and disadvantages of using an oxford sole?
It is relatively well recognisable from the outside and is yellowish and translucent, much like a cow's hoof.


The materials used for the cowhide sole are rubber and plastic, and the cowhide soles seen on the market are basically made of thermoplastic rubber (TPR). Therefore, it can be considered as a kind of rubber sole.

The advantages of a cowrie sole are that it is non-slip, soft and flexible. It is more flexible than rubber soles.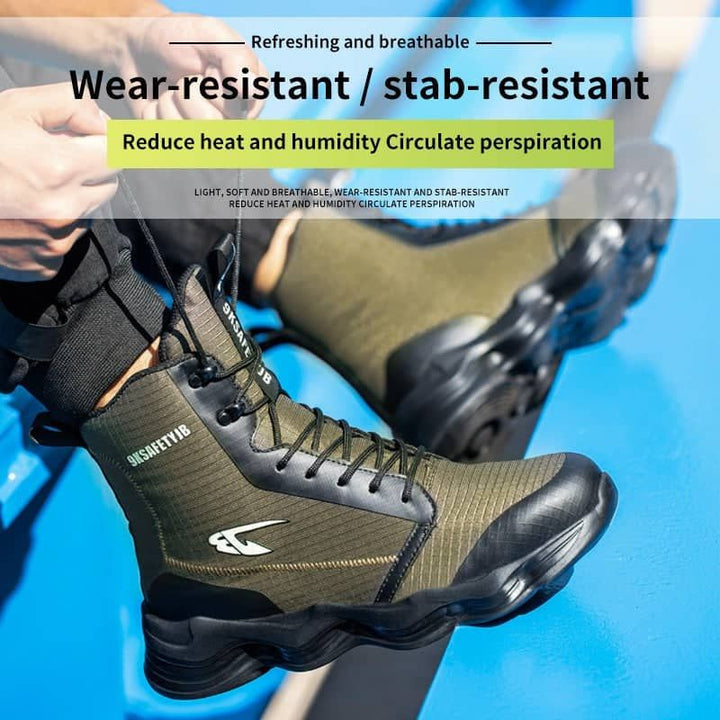 The disadvantage is that the non-slip nature of the oxbelt sole is generally on tiled floors, epoxy floors and there needs to be no water or oil stains. On water and greasy surfaces, the anti-slip effect of oxford soles is greatly reduced. (TEENRO shoes have a wide range of anti-slip soles to stop slipping on water and oil surfaces.

It is important to note that oxford soles are not oil resistant and are not recommended if the working environment has oil stains.


In cold winters, when the temperature drops, the sole will harden and lose some of its softness. If the working environment is cold, the use of oxford soles is not recommended.

Technical standards for non-slip work shoes

Work shoe mens and safety shoes play a role in protecting workers' feet during the production process. In recent years, there has been an increasing demand for slip-resistant work shoes from the state to enterprises.

TEENRO work shoes There are currently three main levels of slip resistance: SRA, SRB and SRC. These correspond to different scenarios and requirements.

SRA: Soap test on glazed porcelain tiles with a pressure of 400-500N and a toe cocking of 7 degrees.
SRB: Glycerine test on stainless steel plate, 400-500N pressure, toe cocking 7 degrees.
SRC: SRA+SRB test passed at the same time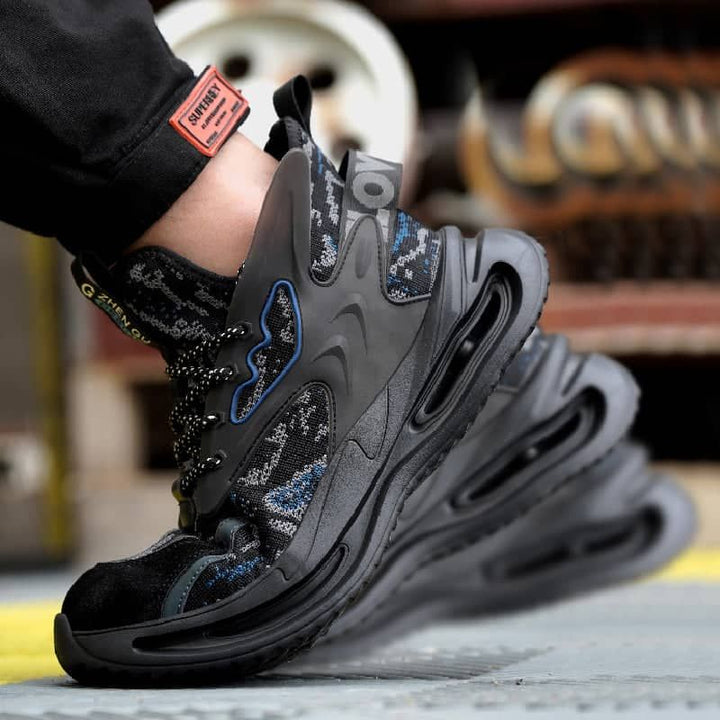 Slip-resistance Meets ASTM 3445-21 slip-resistance standards,fights fatigue with energy return midsole construction and aggressive tread with deep self-cleaning lugs to keep you on your feet no matter the terrain or conditions.