There is no one definitive answer to this question as different people may find different boots comfortable depending on their individual needs. Some of the most commonly recommended boots for standing all day are: Teenro G7 (with memory foam technology and a padded collar),Teenro 608 Boot (featuring waterproof leather and a molded EVA footbed), Teenro 668 Moc Toe Boot (with a removable ComfortForce footbed and triple-stitched construction) and Teenro 799 (with full-grain leather, shock absorbent midsole and Goodyear welt construction).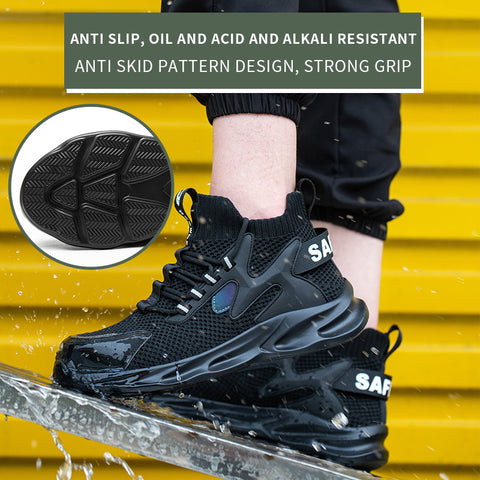 So how do We How to choose the most comfortable work boots ?
Choosing the most comfortable work boots can be a daunting task. With so many styles, types and materials available, selecting the perfect pair can be difficult and overwhelming. Fortunately, there are several aspects you can evaluate to ensure you choose work boots that are right for you. These include, the size and fit of the boots, the type of material they're made of, the type of sole they have, their waterproof properties and the level of cushioning and arch support they offer. This guide will provide information on how to choose the most comfortable work boot based on all of these aspects. 
Size and Fit
The most essential factor when it comes to finding the most comfortable work boots is selecting the right size and fit. It is important to find a pair that fits snugly but not too tightly - otherwise they could lead to blisters or other foot problems. The best way to ensure a good fit is by trying on a variety of styles. Make sure you have enough room to wiggle your toes, and check for heel slip, as this will be an indication that the boot is too big for you. Additionally, if the internal padding around the ankle isn't tight enough, it won't provide adequate support for your feet. 
Materials
The material that a boot is made from is also an important consideration when choosing a comfortable boot. Leather is the most common material used for making boots and it comes in a variety of thicknesses and textures. Thicker leather makes stiffer boots which are better suited to more strenuous activities such as hiking whereas thinner leather makes softer and more flexible boots ideal for everyday work wear. Additionally, synthetic leather options are becoming increasingly popular due to their durability and affordability. 
Sole Type
The sole type also contributes greatly to how comfortable a pair of work boots are. Look for soles that are flexible but also provide adequate traction and support while walking. Materials such as rubber, polyurethane, polyethylene and thermoplastic polyurethane are popular choices for work boot soles, due to their durability and ability to provide cushioning for feet and ankles. If your job involves venturing into wet or oily areas, then you might consider looking for tread patterns with special non-slip features. 
Waterproof Properties
If you will be exposed to wet conditions or working in wet locations, then it's important to select a pair of work boots with waterproof properties. Look for an integrated waterproof layer or coating in the boots as it will ensure that your feet remain dry throughout your work day. There are also water-resistant models available on the market, though these won't offer full protection if you will be frequently exposed to wet conditions.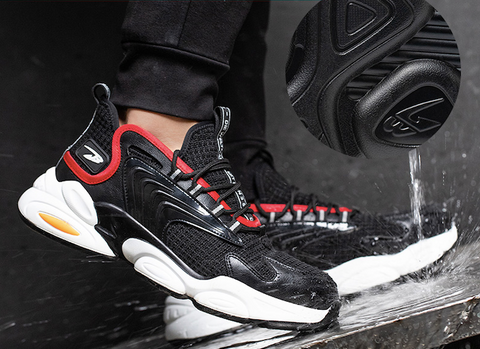 Cushioning & Arch Support
Having adequate cushioning in the sole of the boots will make them much more comfortable to wear throughout extended periods of activity. Look for models with built-in cushioning systems that evenly disperse pressure points along the foot bed, helping alleviate shocks absorbed when walking or running. In terms of arch support, look for models with removable insoles as this will enable you to adjust the level of support provided by placing different thicknesses of padding underfoot. 
Conclusion
Choosing the most comfortable work boots requires taking several aspects into consideration. Most importantly, it's important to find a model that fits correctly by trying on a variety of sizes and styles. The material used to construct the boot can impact its comfort level as well as the sole type – thicker leather may be better suited for strenuous activities whilst softer leathers tend to make more comfortable everyday work boots. Finally, waterproof properties and cushioning underfoot are both important elements when it comes comfort levels in work boots - opt for models with integrated waterproof layers or removable insoles so that you can adjust underfoot support levels accordingly. Taking all these factors into account will help ensure that you find a pair of boots that meets all your comfort requirements when it comes to daily wear or specific activities such as hiking or construction work.