Our Product & Design team has devoted over a year to invent a technology for creating a smarter, more user friendly, and higher efficient operating system - the Solarpeak™ Technology (an upgraded MPPT solar regulator). Its algorithm can identify, monitor, and maximize the greatest available input in concurrency, extracting the most sizable solar energy under all conditions. It adds up 30% more solar recharging efficiency, which shorten the charging time to 4 Hours (0-80%) under straight full sun.
THE POWER - SAFE & STABLE
We always believe the product SAFETY is our top priority.
Among all the product development undertakings, we have defined, and redefined our products fundamental build through many tests to guard the front line - BATTERY QUALITY.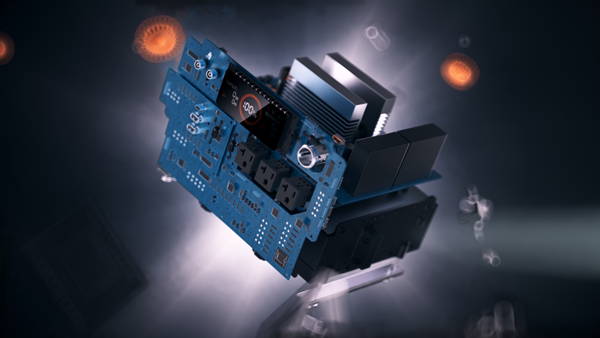 To prevent battery short circuit, the positive and negative electrodes of Lithium-ion Battery are designed to reduce this to happen.
After testing the safety performance level, our designers and scientists have found that Lithium-ion Battery, the lithium battery produces zero explosion, combustion, toxicity, and pollution.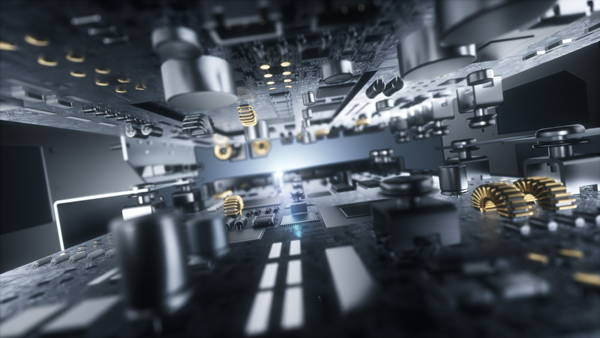 Our Battery Management System is built to govern the products' safety structure.
With multiple solutions for over current protection, short current protection, over-discharge protection, overcharge protection, over voltage protection, and thermal protection. This system will monitor each individual cell and battery pack health, which shields the battery safety level and the system, improving the battery life. It is even aligned with the highest battery industrial standard - matching quality of all the electric cars.
JACKERY SOLAR GENERATORS VS. TRADITIONAL GENERATORS
Green:Captures energy directly from the sun instead of fossil fuel; creating zero carbon dioxide or other pollutants
Quiet:The Explorer 1500's internal build is steadily designed to operate without any noise
Easy to Use:Simply press the "ONE BUTTON" to start the solar generator
Only Initial Cost:No extra cost on fuel and maintenance

Air Pollution:Uses fossil fuel to generate electricity, adding carbon dioxide in the atmosphere, making our living condition worse

Noisy:It is loud and disturbing

Hard to Start Up, WAY LESS User-Friendly, Time Consuming
Comparing with our "One Button Starts All" portable solar generators, the traditional generators are less convenient

Ongoing Cost and High Maintenance
Need to spend $$$ for gasoline, changing spark plugs and maintenance

CARRY WHEREVER YOU WANT TO GO
We believe our off-road travels should be easy and less complicated. The Solar Generator 1500 offers happiness and convenience in every moment of your trip by collecting and storing power throughout the whole journey. It will make you worry less about lacking power resources, and gain more comforts for your life.
SPECIFICATIONS
BATTERY INFO
Capacity:1534Wh (25.2V 60.9Ah)
Cell Chemistry:Lithium-ion Battery
Lifecycle:500 cycles to 80%+ capacity
Management System:BMS, Over Voltage Protection, Short Circuit Protection

RECHARGE TIMES
1x AC Adapter:6 Hours
12V Car Adapter:15.5 Hours
2x SolarSaga 100W Solar Panel:9.5 Hours
4x SolarSaga 100W Solar Panel:5 Hours

PORTS
AC Output:110VAC, 60Hz, 1800W (3600W Peak)
USB-A Output:5V, 2.4A
Quick Charge 3.0 Output:18W, 5-6.5V, 3A / 6.5-9V, 3A / 9-12V, 1.5A
USB-C Output:PD60W, (5V, 9V, 12V, 15V, 20V up to 3A)
Car Output:12V,10A
DC Input:24V, 10.5A

GENERAL
Weight:35.2 lbs (15.5 kg)
Dimensions (LxWxD):14 x 10.4 x 12.7 in (35.6 x 26.4 x 32.3 cm)
Operating Usage Temperature:14-104F (-10-40℃)
Certification:CEC, DOE, FCC, QC3.0, CA Prop 65
Warranty:24 Months
FAQ:
Q1: Does Explorer 1500 include a built-in MPPT controller?
A: All Jackery power stations have a built-in MPPT controller.
Q2: How to know the working times for my device?
A: Working time = 1534Wh* 0.85 / operating power of your device.
Q3: Can the E1500 be used as UPS?
A: No, the E1500 can't be used as UPS, need to press the power button to turn on the AC/USB /DC output ,so it can't turn on and off automatically.
Q4: Are the output ports regulated, and if so, which ones are regulated?
A: All output ports of Jackery power stations are regulated. The voltage won't change when the battery power decreases.